How Project-Based Learning Can Teach Empathy
Purpose, Scope or Aim of the OER
When PBL is personal to students, it can provide more than just content knowledge—it can also foster important connections.

Understanding and implementing the histories, cultures, worldviews, and experiences of our students, can be the impetus for powerful PBL.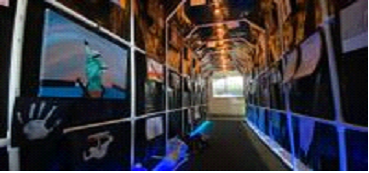 Short Description of the methods or approaches used in this OER
It all started because of an email. In August 2020, I received a message from a parent in my seventh-grade humanities class, explaining that her husband was a genocide survivor; he had escaped the Khmer Rouge in Cambodia and then lived in a Thai refugee camp before coming to California. I was intrigued, and like any good educator, I started asking questions. What I uncovered became the catalyst for a unique project-based learning (PBL) experience.
What I discovered was that my students came from very diverse backgrounds. More than 40 percent of them had parents who came to the United States as immigrants or refugees. What's more, my students and their parents represented 23 foreign countries of origin: Australia, Austria, Bosnia, Cambodia, Chile, China, Côte d'Ivoire, England, Germany, Guatemala, Holland, India, Iran, Ireland, Jamaica, Laos, Mexico, the Philippines, Portugal, Russia, South Africa, Spain, and Vietnam. I kept asking questions, and my curiosity quickly turned to inspiration. Their stories needed to be told, and my students needed to be the ones to tell them. Project HOPE was born.
Step-by-step instructions for teachers to use OER
The above mentioned project can be transferred by investigating students' background and creating interesting stories using PBL
REFLECTING ON THE LIFE OF PROJECT HOPE 
Project HOPE began as a grassroots effort inspired by my students and their families. It became a multi tiered PBL experience that my students shared with our community via a powerful public display. In the end, Project HOPE wasn't just something they did; it was something that changed them and gave them a greater appreciation for the plight of immigrants and refugees.
There are many avenues to powerful PBL experiences. They often require the wisdom of educators, coupled with the innovation and energy of students. When we teach truth, seek justice, and stick together, we bring hope to our communities and the world.