Purpose, Scope or Aim of the OER
The aim of this resource is for teachers to introduce what a stereotype is to the class. Everyone thinks they know what a stereotype is, especially when they are talking about someone else. But what about us? What kind of a stereotype am I? Or you? The aim of this survey is to engage teachers and students in answered 6 simple multiple-choice questions and for them to assess and evaluate how they have been profiled.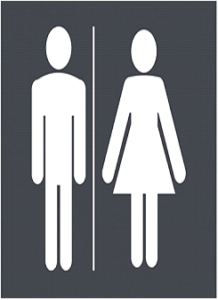 Short Description of the methods or approaches used in this OER
This resource comprises a short Quiz involving of 6 questions. On answering these questions, the students and teacher will be presented with a result that will assign them a specific that results in being assigned a stereotype. This quiz is effective in showing how with minimal information about a person, it is possible to form a stereotype – which may or may not be accurate. Through applying this quiz to a classroom setting, our aim is to firstly support teachers, and then support students, to assess how accurate their stereotype is, and to evaluate what that tells us about all stereotypes.
Step-by-step instructions for teachers to use OER
⦁ Begin by asking students to define what they think a stereotype is. The teacher can note this down on a flipchart or whiteboard.
⦁ Ensure that each student has a mobile device that can connect to the internet.
⦁ Share the link to the quiz with each student through a school platform or by showing them on a screen or interactive whiteboard.
⦁ Before starting the quiz read through the questions and see does each student understand what is being asked.
⦁ Once understood ask students to answer the 6 questions and when finished note their result.
⦁ Compile a list of the results from each of the students and ask them to state whether they believe they are accurate.
⦁ Finish by asking students: Why do you think you have this result? Do your friends have similar results?